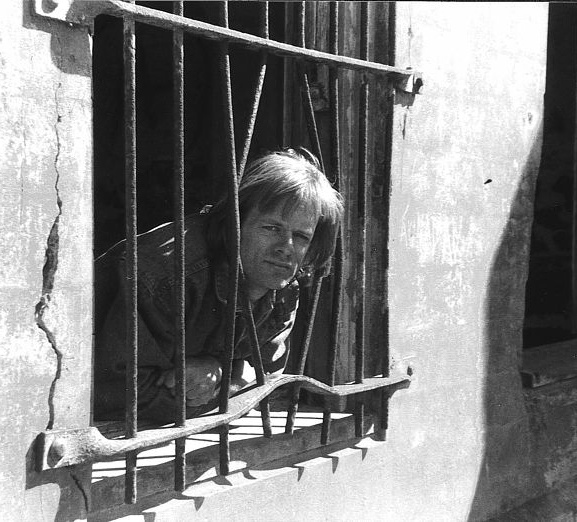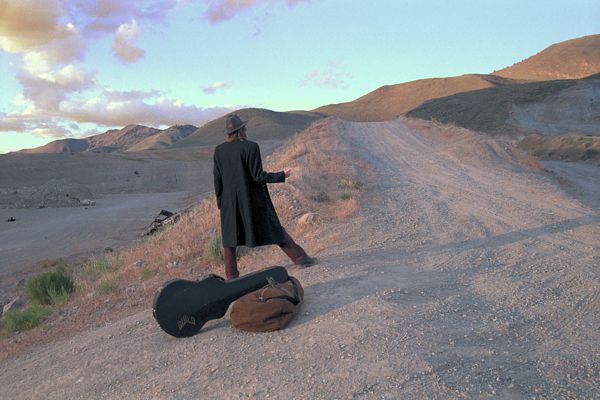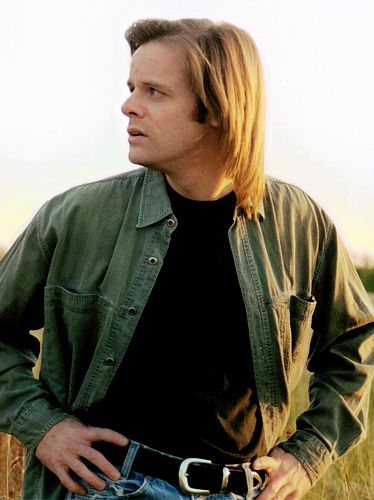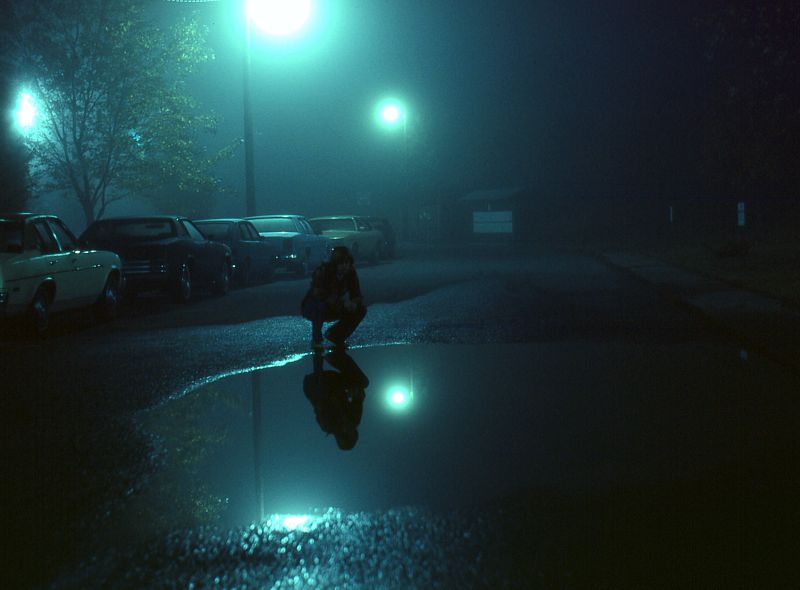 INTRODUCTION
Bill Ward is a musical artist where substance outweighs hype. It has always been about the music rather than the pursuit of fame. This strength has also proved a hinderance, but popularity without excellence is of no interest to him, and this artistic integrity has guided his musical career. Those attracted by trendy one hit wonders, will not undertand. Those who can appreciate quality over buzz, artically well written songs, strong vocals, musicianship, attention to detail, plus stage presence; will recognize his unique talents.
A songwriter who's written over 150 quality songs

A prophet, a poet and satirist, a philosopher and a genuine Christian who writes about beauty, struggle, love and heartache but mostly about truth in all its manifestations

A compelling performer with a commanding stage presence

A dynamic; extremely versatile singing voice: able to punch out a gutsy rock tune or generate a sweet quality for a tender ballad

a complete artist with the ability to compose and arrange and engineer the entire song

A distinctive blues/rock guitarist as well as pianist
BIOGRAPHICAL INFORMATION
Throughout high school and into college, Bill was involved in drama, and was born with a natural stage presence. He possesses the ability to be a powerful dramatic actor, and would enjoy acting again someday. "I often wonder where I would be if I had continued to pursue acting rather than music, but one can never know." He instead began to express himself in music, and became a prolific songwriter. He now couples this dramatic performance ability with his song writing into an original, and eclectic musical show.
What changed everything for Bill was his conversion to Christianity in 1977. Because of this, all the music and songs he writes are "Christian" regardless of lyrical content (or lack thereof). This is to respond to those who ask without much thought "do you write Christian music?" True Christianity is not a religion that one practices apart from normal life, but it is central to every aspect of one's life. It inspires Bill's music, informs his politics as well as his philosophical thought. "It's sad that the Christian church is returning back to religion, and is currently drowning in the shallow water of contemporary Christian culture. I write the kind of music that the church secretly wants to hear but is afraid to ask for"
Bill attended Oswego State University of New York and received a BA in both music and philosophy. In the years after graduating in 1984, he has performed in various clubs, bookstores, pubs, churches, coffeehouses, theaters, prisons, and at special events. "Performing live is very different than studio recording and should be treated differently. I enjoy both the spontaneity and energy of performing live, as well as the precision and perfection of the studio production. These days I do mostly studio work because there is a decreasing number of good live venues to play. People are communing with their smart-phones and live music is mostly functional rather than artistic, particularly in the churches"
STYLE AND DIRECTION
"So, what kind of music do you play?" This is the number one question Bill gets all the time with never a good answer. Because no matter the answer, one is pigeon-holed into a neatly defined category. Truth is, most musicians only do one thing really well and so Bill's act and music becomes even more difficult to explain. "I used to like the line from a movie about Elvis when he was asked the question "so who do you sound like" and he responded; "I don't sound like nobody, I sound like me"". Bill's guitar playing and music is similar with no direct influences to anyone. "I just never spent a lot of time copying people or learning their solos note for note. I've never been an insatiable listener of music. Even the cover songs I do, I only will do them if I can make them my own with my own energy and style, and I try to improve upon the original. This is what I did with "Liberty's Last Stand"".
Bill's style is eclectic and difficult to confine to one particular category. "I love electric blues and blues/rock dominates my live show and yet I've only written one pure blues tune." ("How it's Done" off Trying to Get Out Alive) "Playing the blues all night gets old really fast. I just have to mix it up" I have the same problem with most church music, whether contemporary or traditional or "blended", it's all the same. Nobody has any imagination or artistic integrity which is why I gave up being a contemporary Christian musician along time ago."
Bill does not think of himself as a vocalist and yet his voice is probably his greatest asset. He has the ability, depending on the song, to be both powerful as well as delicate. He is able to handle both a rock song as well as a romantic piano ballad with equal conviction. "Years ago when I was attempting to assemble musicians for my band, I was looking for a lead guitarist, and finding none I just started handling the lead myself. I quickly began to enjoy it and over the years I've grown into a pretty decent electric guitarist handling the lead, the rhythm and the vocals. It keeps me interested, and on my toes."
In concert, Bill plays both acoustic and electric guitars, as well as piano; solo or as a full band. For songs and instrumental numbers requiring a band, he painstakingly arranges his own backup tracks, which sound natural and never robotic. This setup gives him the ability to play both small and large venues. While he plays a wide variety of musical styles, he gears the sound according to the audience. The main thread that ties all his music together is a high attention to artistic excellence. What Black & White Music is not, is cheesy pop, wedding, or elevator type background music. "The human jukebox idea is a huge turnoff and I just assume not play than do that."
EDUCATION
BA in Music and Philosophy, State University of NY at Oswego, 1984.

Concentration in music theory

Studied piano with Dr. Jerry Exline

Played piano/keyboard in the colleges' "Jazz Lab Band" and "Solid State".
- Multitudinous Interests including: motorcycling, golf, acting, philosophical thought, aesthetics, political philosophy, theology, photography, mathematics, engineering, and fixing whatever is broke.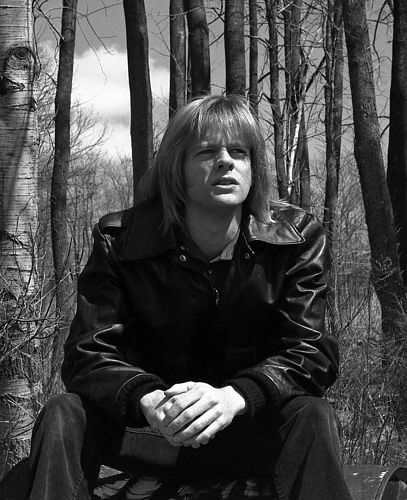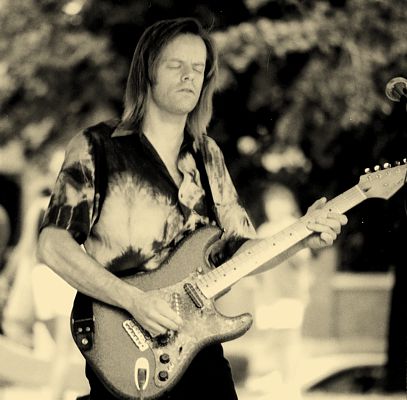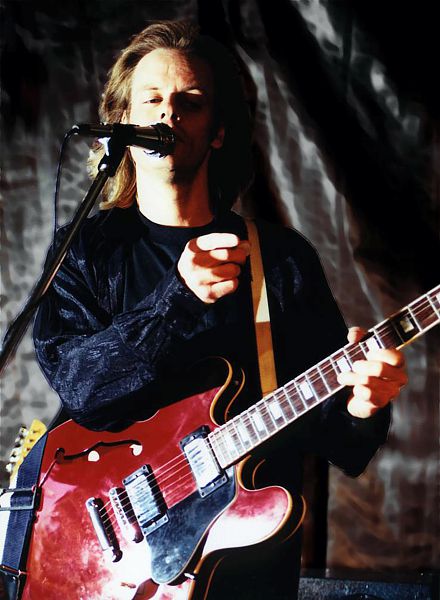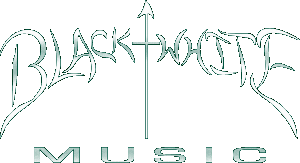 In 1985, he released his first album "Those Days Are Gone", and went on to form the band "Black & White". This band was a trio consisting of bass (John Walling), drums (Duane Taylor), and Bill as vocalist and playing either guitar or piano. "Black & White" has become his signature name that he has kept through the years, as well as the name of his production company: "Black & White Music". The name signifies clarity of thought as well as musical integrity. With this band, he produced a second album entitled "The Chair is Squeaking" which was released, shortly after the breakup of the band, in 1989.
Bill then moved from New York to Pennsylvania where he continued to refine a solo act with his music. In 1990, he released a third, five song EP entitled, "Ravens in the Night" which contained two songs recorded with Black & White. While in Pennsylvania he met his wife Jeanette and they were married in 1995.
Later that year Bill moved to Reno, Nevada, where he devoted himself to completing a long overdue fourth album. This work, available on CD as well as cassette, was entitled "One Last Winter" and was released in 1997.
He writes for the sophisticated listener, and yet the music is not pompous or intellectually tiresome. "I like songs that immediately catch you, and yet also continue to reveal more and more depth over time." It's rock that is done with such taste, attention to detail, and musicianship that older folks appreciate it as well as the young. Timeless music that moves the soul: that is Bill's artistic goal.
Later that year, Bill moved to the Chicago area Illinois where he performed his one man extensively. In 2003, he released the CD, "Trying to Get Out Alive". In recent years he has devoted more time to raising a family and renovating a house as well as becoming more politically active promoting limited government, free markets, and above all, liberty.
Bill's latest release was the double CD "Liberty's Last Stand" which contains 4 original songs (two completely re-done from the older 1989 release "The Chair is Squeaking") and 15 satirical parodies.